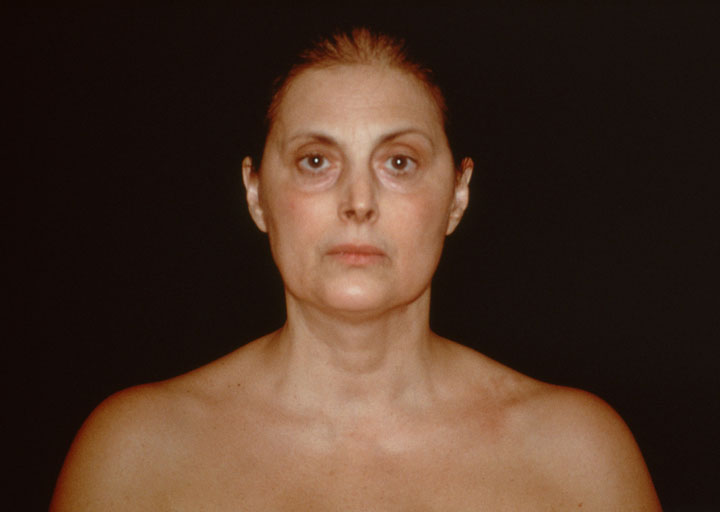 American artist Hannah Wilke was born in New York in 1940 and died prematurely from cancer in 1993. Although she worked primarily as a sculptor, she also produced many drawings, photographs, and videos that deal with social, political, and gender issues. Her work has been affiliated with many different contemporary movements, including Abstract Expressionism (stress on creative process and individual gesture), Minimalism (focus on reductive form and materiality of the object), and Conceptualism (practice of social criticism). Yet, her oeuvre is best understood, on the one hand, vis-à-vis Marcel Duchamp's involvement with language, eroticism, and twisted humor, and, on the other hand, in connection to Body and Performance Art in the use of her own body to address issues of sexuality.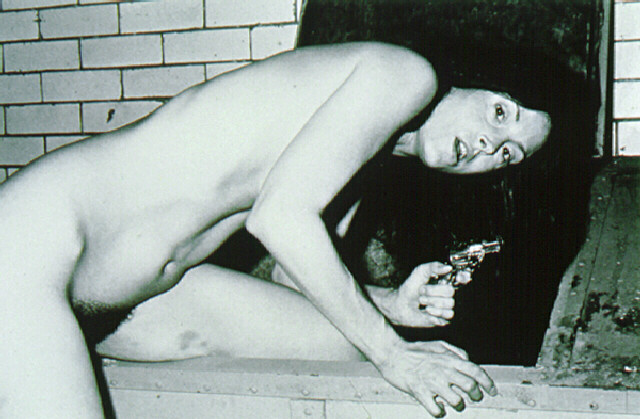 Wilke believed in physical and emotional self-exposure as both an aesthetic and a spiritual process of undressing the body and soul. Although they experiment with many materials--such as clay, lint, latex, chocolate, chewing gum, and her own body--all of her works carry something sensual and horrific, beautiful and destructive. Wilke's sculptural pieces rely on minimalist aesthetics of systematic ordering and repetition, yet they are imbued with metaphoric, organic, and sexual implications. Some suggest human flesh or flowers as symbols of blossom and delight, and others take the form of sags or hangings on hooks as signs of deterioration or decay. While her ceramic groupings resemble neatly planted gardens, her chewing-gum pieces are phallic forms breathing with eroticism.
The three
Chewing Gum
pieces, dating from 1975, belong to the latter category. There are each collages of chewing gum pieces attached to sixteen small sheets of paper, arranged in a grid format and framed in a Plexiglas box. Their structure is based on orderly, repetitious forms of folded chewing gum pieces in flesh tones, suggestive of biological replications and divisions. Yet, when in some sculptural works adhered to Wilke's chest, breasts, and abdomen in other works, those chewing gum pieces gain another possible meaning--evoking wounds or body scars.
The naked body as a sculptural form, or as object of art, was Wilke's primary means of expression. In the 1970s and early 1980s, she produced a series of performances, videos, and photographs in which she used her own body to confront the erotic representation of women in art history and popular culture, and to examine issues of sexuality, femininity, and feminism.
For Wilke, feminism was intrinsically more important than art; art with a focus on the body was a way to engage those issues and contribute to the Women's Art Movement. In order to liberate the notion of the female body from a "mother-whore" syndrome (caring-nurturing, and seductive-dangerous figure), Wilke started to employ her own body as an object. She treated it either as a sculptural form on which she would place her chewing gum pieces, or as a living sculpture, acting in performances and videos.
By doing so, she aimed to provoke the public's critical response and to argue for a self-spoken female eroticism that had not been welcomed in western culture. Moreover, eroticism was for her an open call to see the female body as "the sexy and the self-respecting, the sensuous and the serious" body, rather than just as the sexualized body passively waiting to be satisfied by a man. Thus, it was an act of political freedom in a male-dominated culture.